Contact Us
Note this page is from our old site, some graphics and pathways have changed!
Should you have any issues, comments or concerns with this site, please feel free to contact us. We will attempt to respond as quickly as possible, but please be patient as we do receive a high volume of messages.
Should you wish to contact a seller with regards to purchase, shipping info or any other seller related questions, please follow the steps below.
STEP ONE
Make sure you are logged in.
---
---
STEP TWO
Locate the item and click on the "Ask Poster a Question" tab. This will allow you to communicate directly with the seller.
---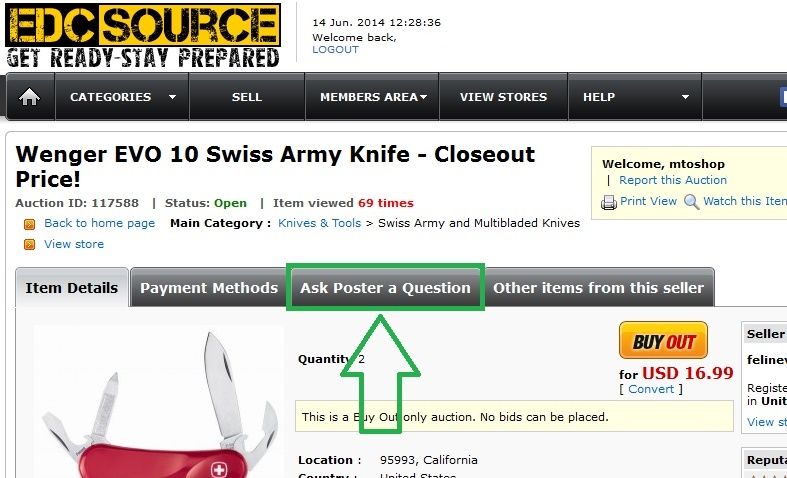 ---
STEP THREE
You are given the choice of asking a public or private question. A public question will be posted on the sale page for anyone else interested in the item to see. A private question is sent directly to the seller and cannot be viewed by anyone else.
Type your question on the box provided and click on the button marked "Submit."
---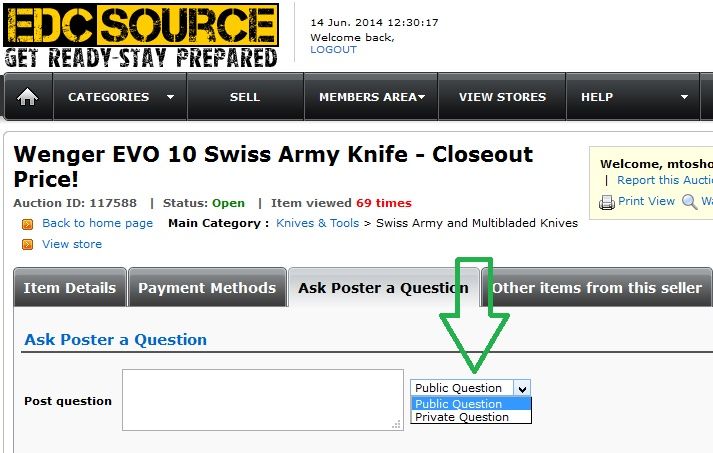 ---
You should now be returned to the item and see a small message confirming that your question has been sent.
---
---
Please note that the sellers here are individuals, and this form will only allow you to communicate with the website admins. If you have a question about an item or need to communicate with a seller, please follow the above instructions as messages sent from here do not go to individual sellers.
Using this form will not help you make a purchase.